The Reading Room at BROWNstone
How do you create a meaningful experience for every visitor?
Ideation • Planning • Messages • Logo • Writing • Environmental Design • Signage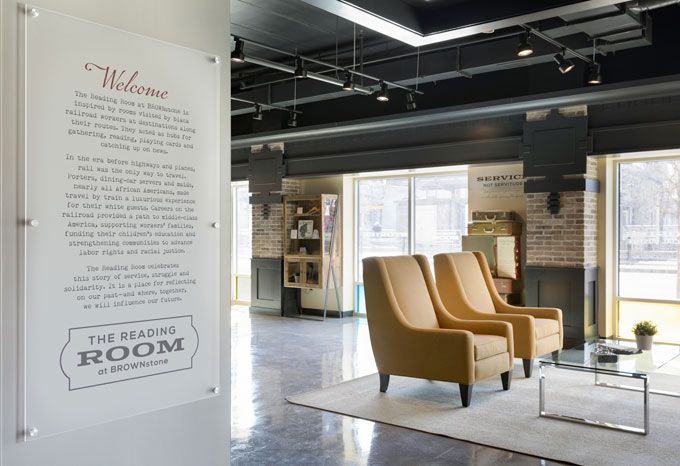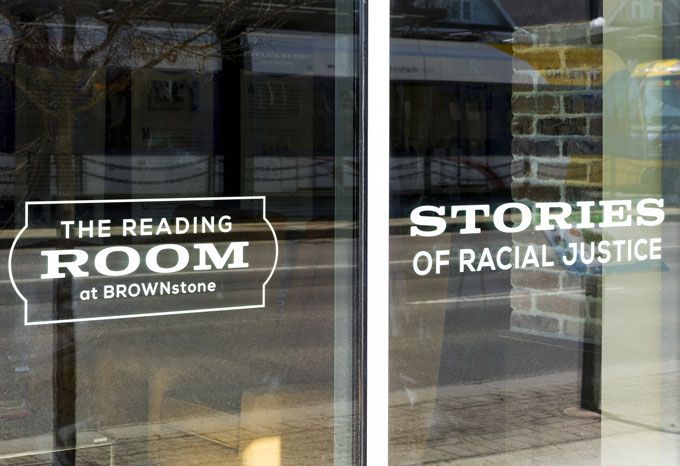 Make it welcoming
To honor the rich history and monumental contributions made by local Pullman porters, this new community space sponsored by Model Cities needed to be educational, authentic, and approachable. From the inviting palette to the heartfelt stories to the natural sunlight that fills the room, every effort was made to create a space that is welcoming to all.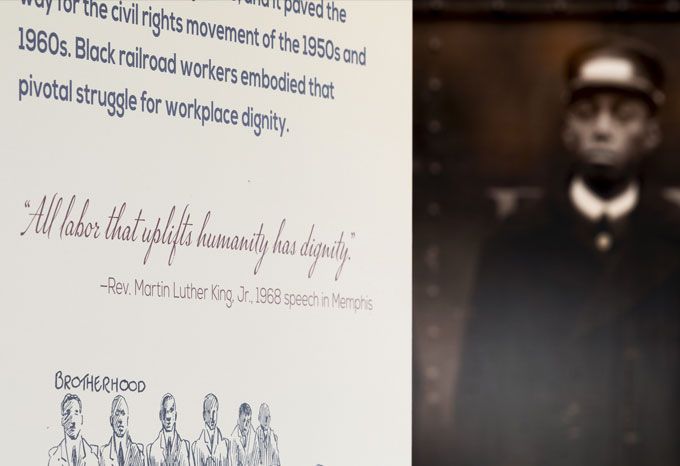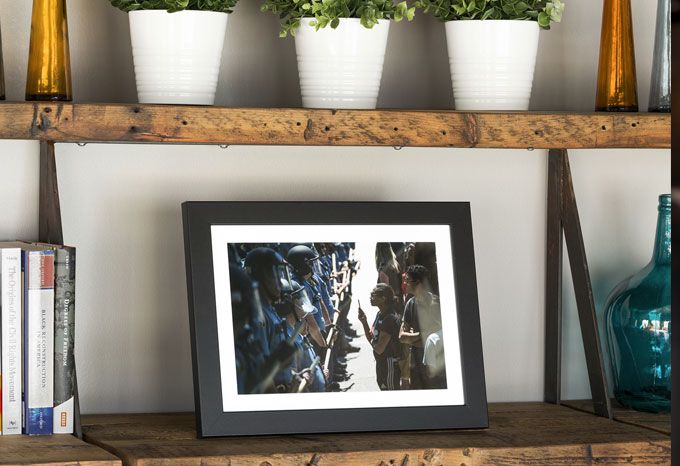 Be inspiring
Filled with locally-rooted artifacts and artwork, the space makes Black dignity visible and connects the past to the present for all visitors. The outcome is an experience that is both humbling and inspiring all at once.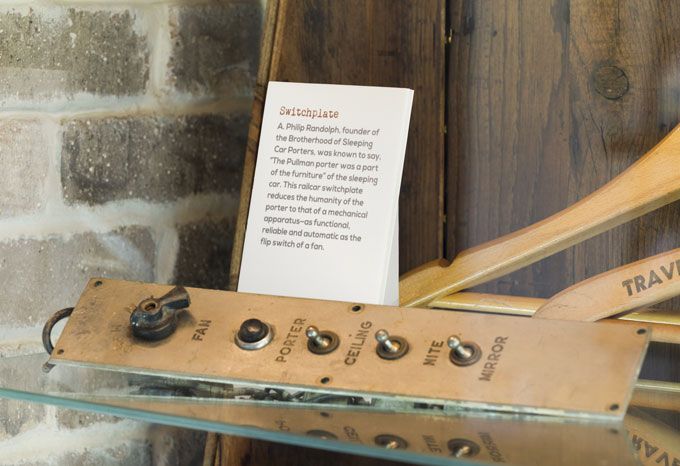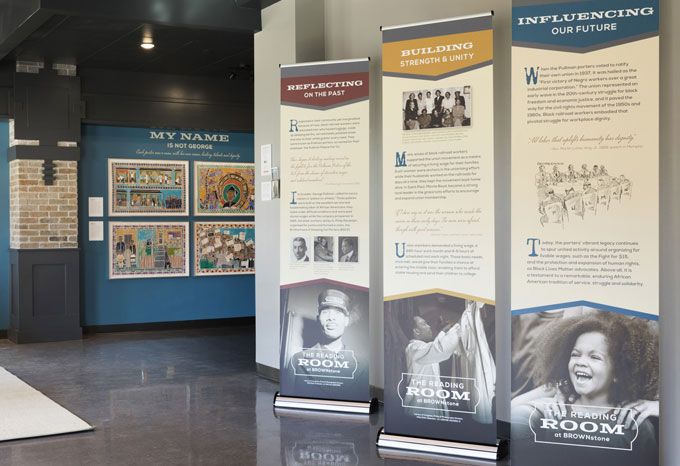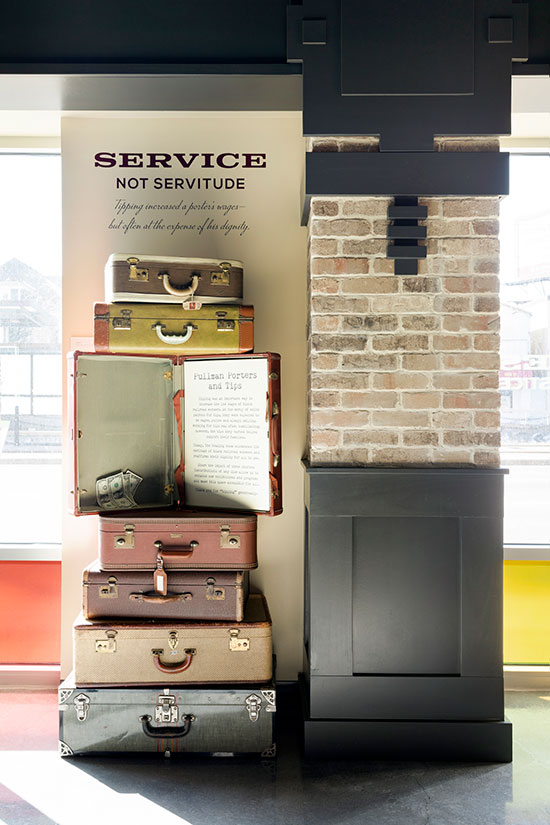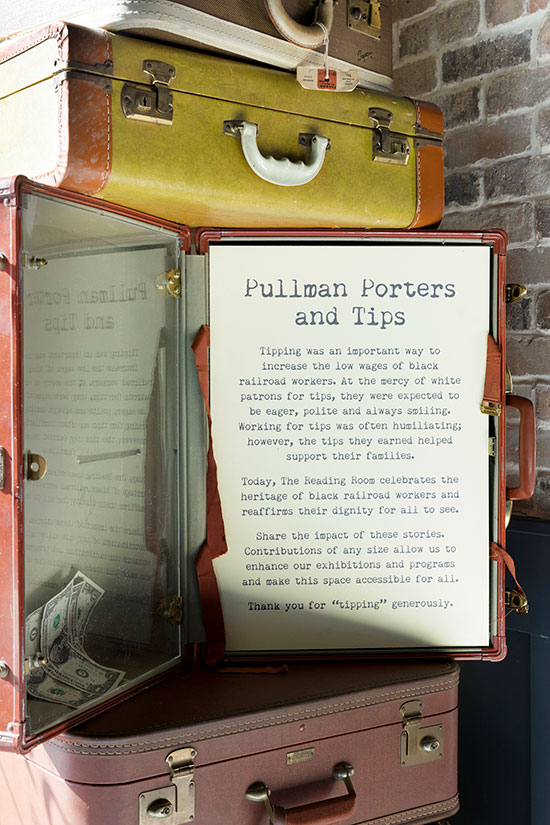 Tell an immersive story
The stories of the porters' lives are essential to the heart of this room. Our team incorporated interpretive narratives about labor, family, education, and racial justice into a number of environmental elements. Using vintage luggage for an artistic donation box and incorporating brick, reclaimed wood, and steel throughout the space brings history to life in a tactile and relevant way.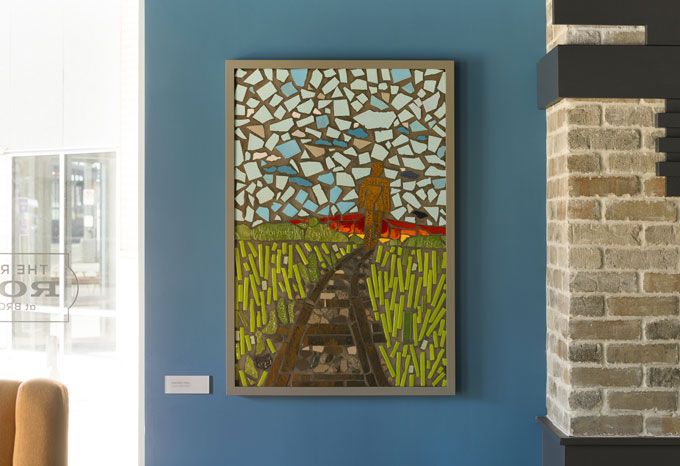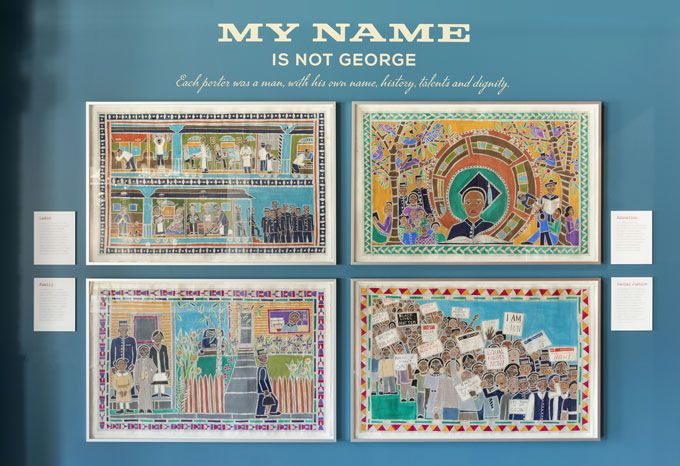 Honor aesthetics
Local artists and artisans were commissioned in collaboration to create custom artwork and furnishings that reflect the brand voice and vision. Through beauty, aesthetics, and purposeful curation, the room is adorned with grace and dignity.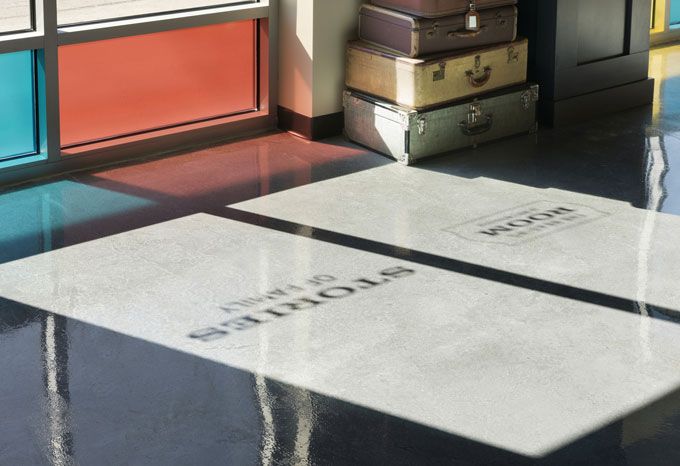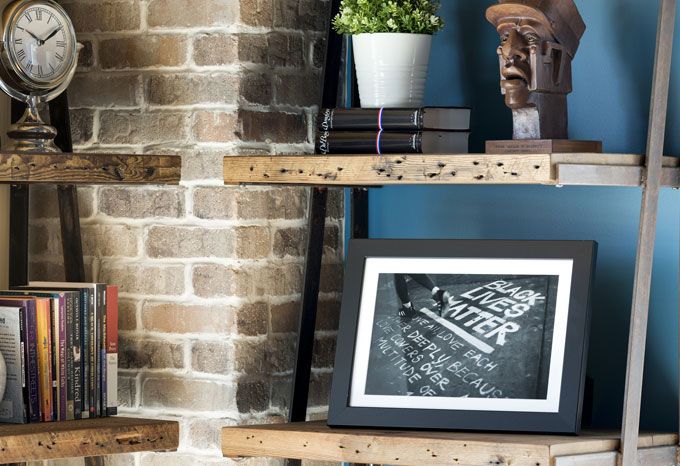 Pay attention to the details
With every word, graphic, artifact, image, and careful detail, the room has been thoughtfully orchestrated to create a memorable visitor experience and honor the contribution of the porters to the neighborhood's past, present, and future.