Good design means asking the right questions—something we've developed a knack for doing. But we're also ridiculously good at listening to arrive at practical answers. We lay out a whip-smart strategy, manage the details, and deliver useful tools that breathe life into your brand.

Let's get specific. Here's what we do:
Research
From marketplace assessments, audits, surveys, and brainstorming sessions, our discovery process reveals opportunities while guiding your team to consensus.
Strategy
We help you define your unique brand story—who you are, what sets you apart, and ultimately, why it matters—then put a plan in place to move the needle.
Foundation
Whether you need a new name, a message platform, an updated logo, or a comprehensive visual system, our team delivers the tools to support a strong brand.
Implementation
We offer full creative and project management services, including collateral, websites, events, packaging, signage, environmental design, videos, and digital tools.
Collaboration
We play nice in the sandbox with any and all partners. Clients' best interests remain the focus while we embrace working as a team to accomplish greater results.
What we don't do
Some things in marketing are very specialized—media relations, SEO targeting, social media management, ad placement. When you need these services, we collaborate with or refer you to experts in the field.
Our capabilities
Research & Strategy
Ideation Sessions
Brand Messages
Logos
Visual Systems
Stationery & Collateral
Digital & Social Tools
Event Marketing
Environmental Design
Packaging & Premiums
Websites
Videos
We want to be your partner. Working collaboratively and personally, we get to know you and your brand up-close. You'll feel engaged and the work will thrive from our true partnership.

We're down-to-earth and plain speaking. There's not a lot of bull, not a lot of jargon, and not a lot of layers. When you hire us, you work with us.

We know we don't know everything. That's why we ask the right questions and challenge you (and ourselves) throughout the process.

We've been doing this awhile. We're smart, experienced, thoughtful, and strategic. And, if we don't know how to do something, we figure it out or partner with the right team to get it done.
We're women. We look at the world differently and that helps you get a clearer perspective. Plus, as a certified women-owned business, we can add diversity to your supply chain.
We're incredibly organized. We pay attention to the details and are masters of schedules and budgets. The little things won't fall through the cracks.

We're educators. It's your brand, and we want you to own it. We'll guide you with smart advice, share insights that will move the needle, and make sure you have the right tools in the end to empower your team.
Most of all, we care. About our clients, our communities, and the world. Everything we do is considered through that lens and it shows in our work for you.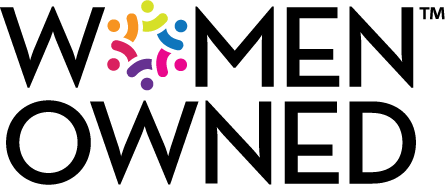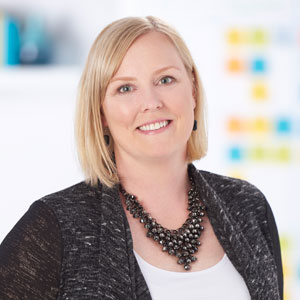 Diana Lillicrap
Strategist, Communicator, Detail Manager—your point person every step of the way
What she's really like:
She's called the "velvet hammer" because she asks tough questions, in the nicest possible way.
She's surprisingly strong which comes from her Minnesota farm girl roots.
She's highly verbal. She likes to talk out problems, sketch out ideas, and make lists.
She cares about the people she works with as much as the work she does.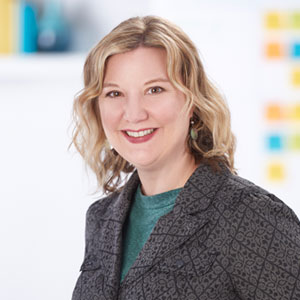 Wendy Ruyle
Explorer, Designer, Quality Controller—your creative director who makes sure ideas work
A Few Insider notes:
She's a night owl and does her best work after 10 a.m. But she'll make it to your morning meeting if she has to.
She thinks a walk or a bike ride will almost always give you ideas to solve a problem.
She will never make a snap decision. She likes to take time to consider all the options.
She loves independent theater. If you do too, ask her what to see this weekend.

Our humble beginnings
Once upon a time, two bright women sat down over a glass of wine and brainstormed ways to use their complementary skills in communications and design to inspire emotion and incite action. After working together for nearly a decade within another large agency, Diana and Wendy set out to establish a new kind of branding agency. Launched in 2006, 5 by 5 Design has evolved into the agile, award-winning branding firm that exists today.
What does 5 by 5 mean? Our name defines our commitment to you. The first broadcast messages were rated for clarity and strength, each on a five-point scale. Only those that transmitted "loud and clear," could be called 5 by 5.