Nwyze
How do you launch a brand ready to attract clients?
Research • Ideation • Messages • LOGO • visual system • writing • Website
collateral • Digital Templates • LAYOUT • PRiNT Management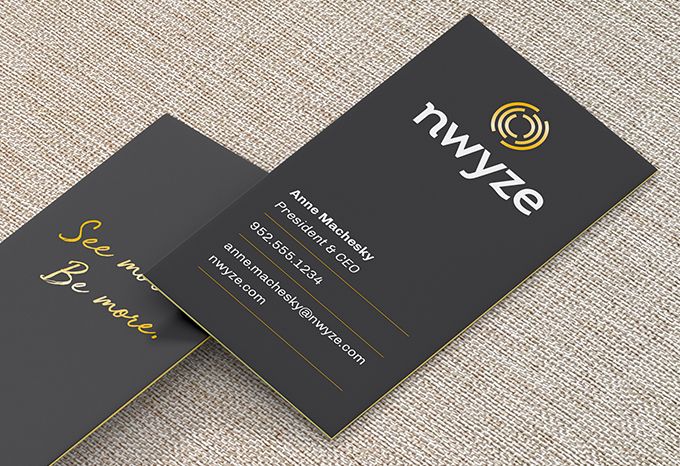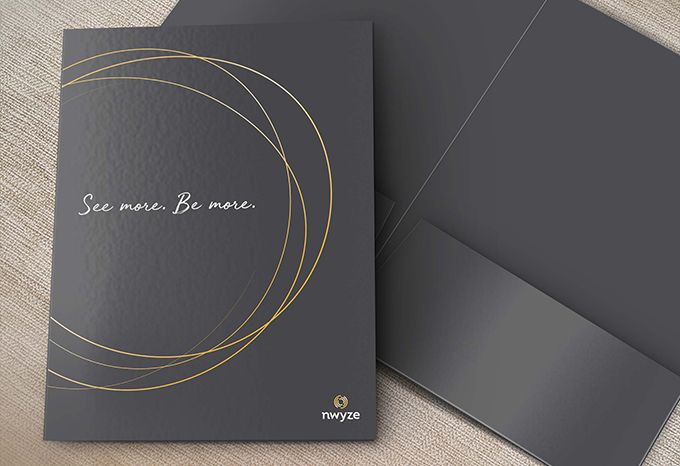 Prepare and plan
The seeds of Nwyze were planted long ago. With careful research, ideation, and planning, 5 by 5 Design was able to help this coaching company develop messages and visuals to launch their business on the path toward success. Our branding work for Nwyze, won a 2020 American Graphic Design Award.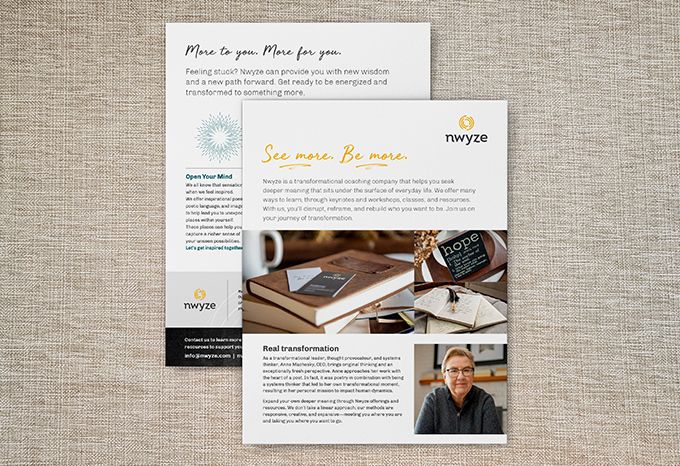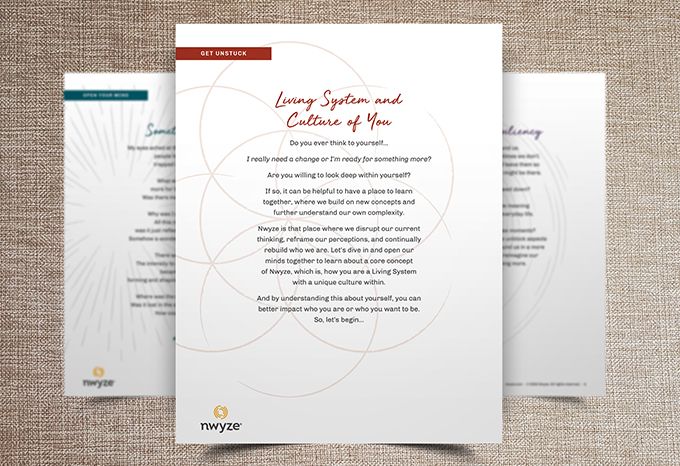 Stand out
5 by 5 Design helped Nwyze stand out by combining the company founder's poetic language and unique coaching perspective into a series of smartly designed worksheets and templates that put the new brand elements into action.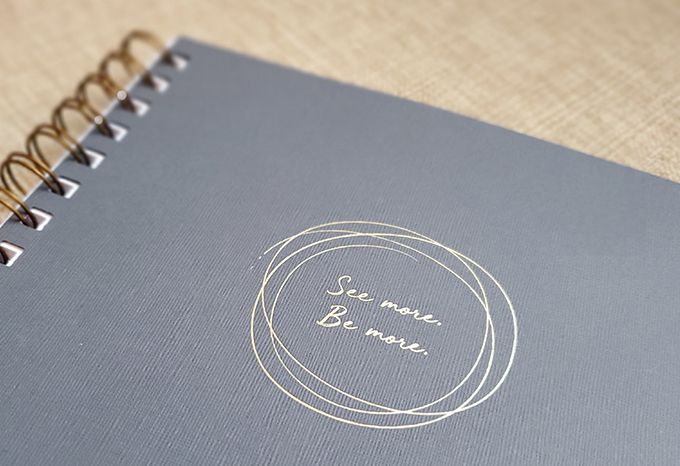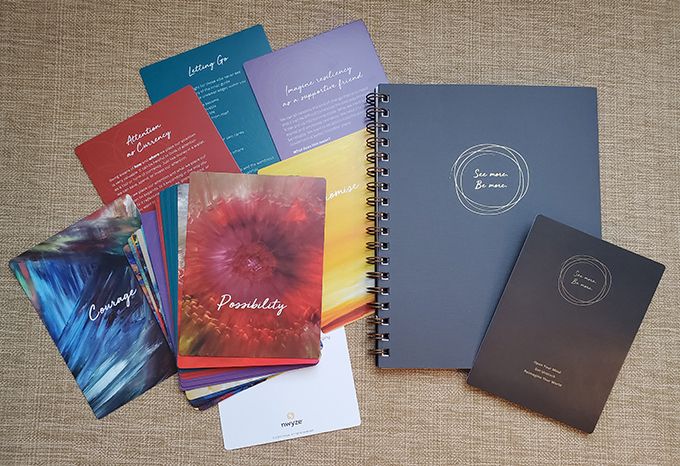 Develop the right tools
Nwyze wanted to offer journaling tools that clients could use during coaching sessions or on their own. Our team provided the ideation, copyediting, design, and print management services needed to create a beautiful journal and card deck. The result of this process is products that are as functional and tangible as they are eye-catching and insightful.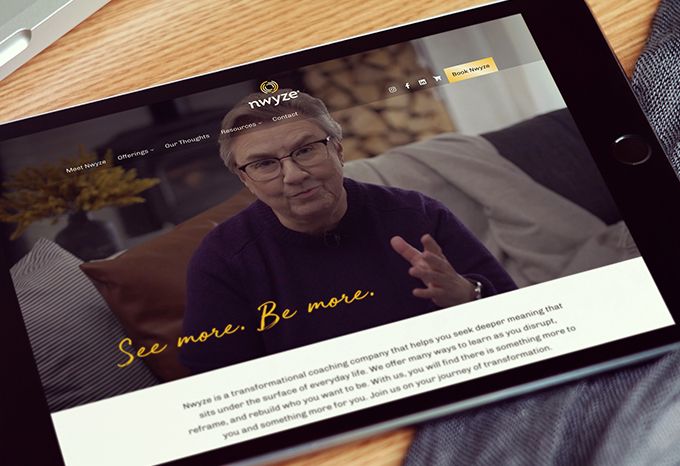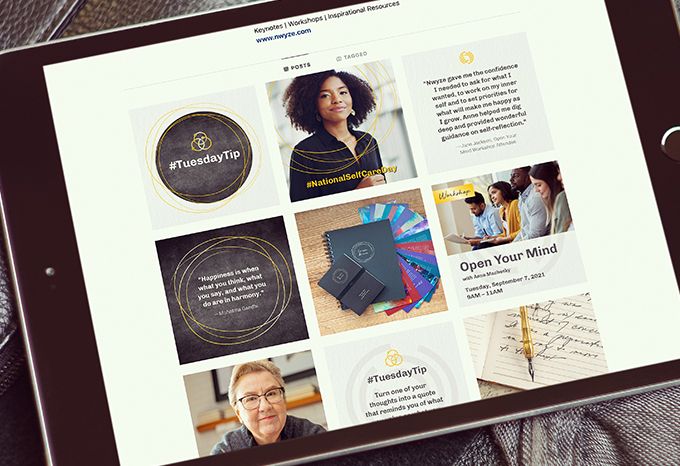 Connect and engage
To help establish community and generate online sales, 5 by 5 Design helped to plan, design, and launch an elegant and engaging new website. From dynamic videos to downloadable worksheets, the site gives visitors a trial experience with the brand while building a network of followers. And with an intuitive CMS that allows for easy-to-use ecommerce and robust blog functionality, Nwyze is able to continue to grow the site as the business grows.