MN Department of Labor and Industry
How do you apply a big brand in a small way?
Planning • Writing • Collateral • Digital Templates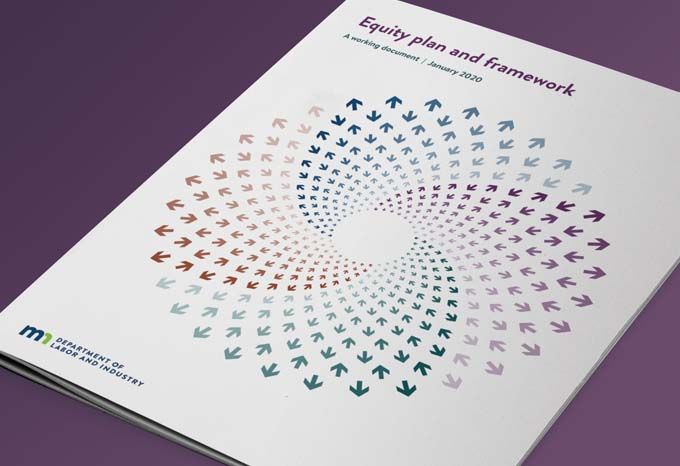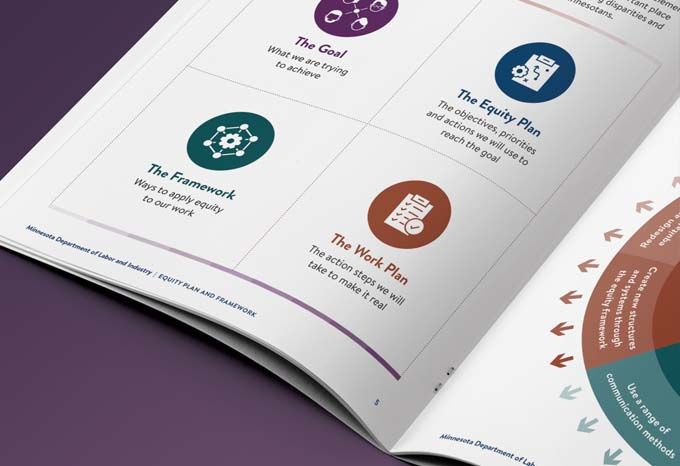 Focus on your specific goal
As an important communication for internal audiences, this State equity plan uses graphics and content organization that are consistent with the State brand, but also incorporates unique elements to give this initiative a special look and feel.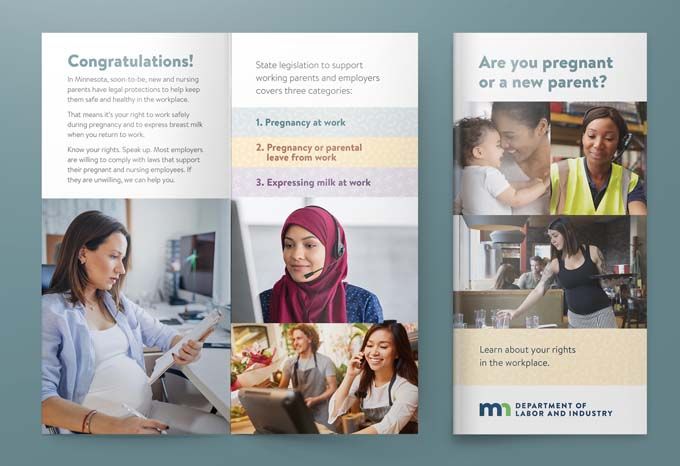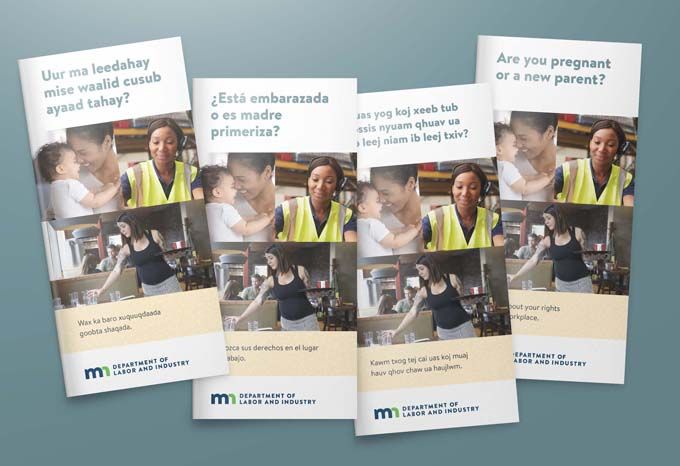 Tailor the messages
As a workers' rights communication, it was important that this brochure connect with target audiences even when translated into various languages. Accomplishing this involved thinking holistically about the content and confirming each word choice and concept during the translation process. The result is messaging and a design approach that effectively reach the right people.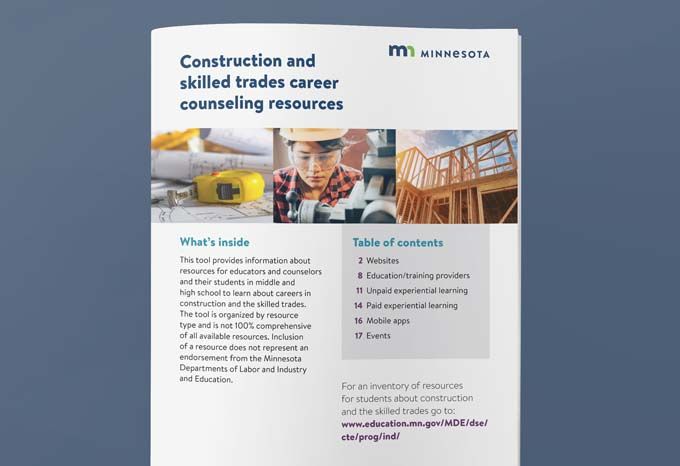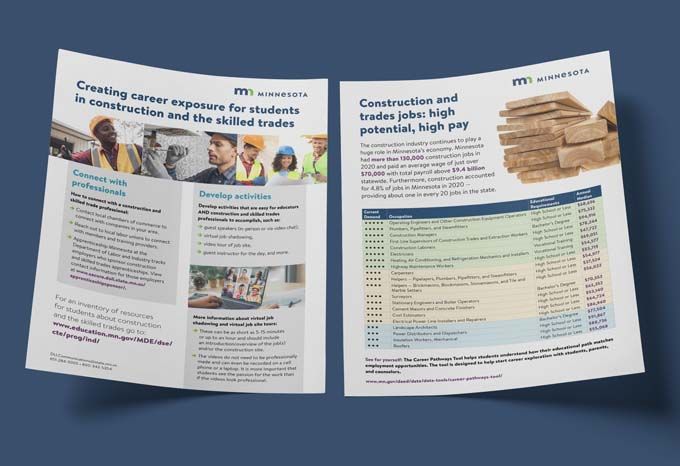 Use the right tool for the job
When it comes to State tools and templates, they must work for their intended audience and build from the State's overall brand guidelines. The goal of this project was to develop an interactive training and educational resource that was user-friendly. By carefully selecting the appropriate imagery, language, and format, we created a final deliverable that is both on brand and useful.