Why and How to Make Marketing Personal
Ways to create meaningful connections.


Feeling overwhelmed? You're not alone.
In fact, studies report Americans are overworked and overstressed—working longer hours than at any time since statistics have been kept and longer than anyone else in the industrialized world. Lucky us.
But what does this have to do with effective marketing? Everything. For better or worse, our networks—online and in person—are becoming our communities. The places where we hang out, learn, and experience the world. This is a great marketing opportunity, especially if we can participate in those communities in a relevant and individually personal way.
Here are a few tips on how to do just that with clients and customers. (And by the way, these work for your friends and family too!)
Keep in touch
Send a personal note for personal and professional successes—promotions, babies, marriages, new homes, or just to say "I was thinking about you" or "I thought you'd like this book." It will be appreciated because it takes time—something that is invaluable in this fast-paced world. Especially if it is handwritten. The average businessperson gets close to 122 emails a day. How many pieces of real mail did you get yesterday?
Be there when they need you
Living in an overwhelmed world means consumers are often looking for help at odd hours. Be the company to offer that help. This can come in many forms: Twitter help lines that don't just respond to questions, but seek out people having problems with a product and then offer real solutions. Getting an actual real person on the phone instead of a frustrating computer system. It can even be as simple as having useful content available on your website.
Know what they want
Effectively use micromarketing to make real connections. Get to know your customers personally and remember that they prefer the opera over basketball tickets. You can do this on a small scale with the customers you know and interact with on a daily basis, and on a large scale with your full customer base by mining and utilizing data they share with you.
Surprise them
Give your customers coupons "just because," not tied to a loyalty program. Tell someone how awesome you think they are and how they are advancing the industry. Or give someone a coffee gift card as a thank you and a special treat just for them. A little extra attention on a personal level can go a long way at building meaningful connections to your brand.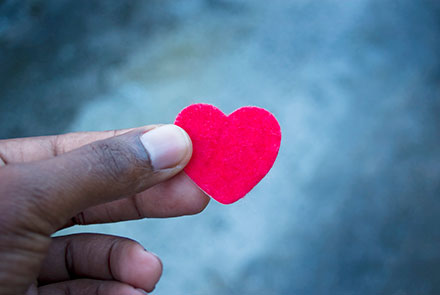 Learn how to add touch to your tactics to stand out and be remembered.