What to Pack in Your New Client Kit
Welcoming new clients into the fold is a valuable touchpoint to get your relationship started right.

Landing a new client, customer, or member is a big win. How do you make sure you let them know how important their engagement is to you? A new client kit is a useful touchpoint to let your clients know they are valued and inform them about your products and services.
Reaching out at the beginning of a relationship is important to build rapport with a new contact. How you handle the first days and weeks of a project can help your clients feel good about the big decision they just made to hire you. Let's examine what makes a successful new client kit.
What to include
Your first question might be: what should I include in this kit? This will depend on your organization and what your goals are. Is this a 6-month project or a membership you hope to nurture for decades? Is there need-t0-know information for an upcoming ideation, tour, or event? Are there services you offer that they may not know about?
Think about your overall goals for the relationship and the immediate needs for this specific project. Things you should consider including are:
Introductory information such as a letter or card explaining what's in the package and an about us one-pager for your organization that includes what makes you the right choice
Know-before-you-go content that will help prepare your client for an upcoming meeting or event such as an overview of the process, worksheets, directions, and a schedule
Other reference materials that might be needed in the future such as product brochures, look books, FAQs, and where to find more information
Something fun like a piece of swag or a gift that says you care and welcomes them to the family
How to make it useful
To make this kit the most useful it can be to your new contact, be sure to include only the content they need and no more. If your client is overwhelmed, they won't look at any of it. Tailor the content to their needs at this particular moment in their journey with you.
Make it easy to navigate. Whether you are providing a physical container of items or an online tool, make it quick to identify what is what. Use tabs, folders, bookmarks and other organizational features to corral the content in a way that your new contact can find what they need.
Lastly, add value to what is in the kit. Provide information about other products or services that might be of interest. Perhaps include a coupon for future purchases or to share with a friend or colleague. And if you are including a gift, make sure it is something they'll actually use and don't emblazon a valuable gift with your logo. Keep it tasteful and tied to your brand.
How to make it memorable
You also want to make your client kit memorable. It should evoke some emotion in your new client and remind them of your brand's bigger purpose. The goal is to surprise and delight them. So, make sure it is welcoming. Use friendly, plain-speak language in your letter and packaging. Make it a little fun. Add something in there that is unexpected like a playful pin or sticker that will make your client smile. And package it well. The process of opening it may be a delight in and of itself. If you are using an online client portal for this content, make that experience just as fun. Add in a few friendly messages to make it more human.
Thinking about your client needs will help you create a useful, memorable kit for the new members of your brand advocate team. They'll get a taste of what it is like to work with you and have a touchpoint that will keep you top-of-mind well into the future.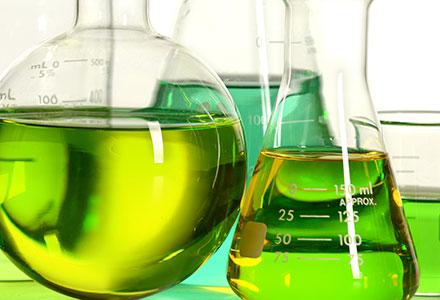 A technique to help you define what your customers value and then describe it better.