Show Your Clients Some Love

Client gifts that focus on the receiver, not the giver.


Imagine you've picked out the softest, most absorbent, most luxurious towels to give to your best friend for their birthday. And to make it even more personal, you get them monogrammed…with your own initials. Ridiculous, right?
But this is what you are doing every time you give a client some piece of swag with your company's logo on it. Yes, you're giving them a gift but it's entirely self-serving. The intent will likely be lost because they don't see it as a gift anymore. They see it as something they have to dispose of when you're not looking. If you want to show your clients you appreciate them, take a bit more care in your selection and implementation. Here's how.
Think about the receiver
When selecting client gifts, think about what they might actually want, not what comes with a discount from your incentives dealer. Take the same care when choosing a client gift as you would choosing a gift for a family member. Is it useful to them? Will it make them smile? Is it appropriate for their lifestyle and interests? A bottle of wine might be perfect for one client but terrible for someone in recovery. Coffee will not be appreciated by tea drinkers and vice versa.
Don't create waste
I was once given what must have been a very expensive leather portfolio by an organization who shall remain nameless. I'm sure they spent a pretty penny getting these made for clients and employees. But the logo they embossed on it was enormous. It stretched the entire width of the cover. Nobody wants that. First of all, it's ugly. And secondly, I have no emotional connection to this company. Why would I want to bring their brand along to every meeting I go to? They took what was an elegant, useful gift and made it garbage.
Unless you have the status of Nike, Apple, or Louis Vuitton, no one wants to emblazon your logo on their bags, clothes, or office supplies. Your brand is so much more than your logo. Make the gift itself special and useful enough so the receiver will remember who gave it to them, without a logo reminder.
Be selective
I'm not saying there is no place for corporate swag. There is. Just don't think of it as a gift. A perfect place for your logo is within your own workplace. Add it to your office coffee cups. Put it on thumb drives that you use to send proposals. Put it on notepads that get used in a meeting.
It's also entirely appropriate to add your logo to consumables. Make a custom label for that chocolate bar or bottle of wine. It won't be sitting in your client's cabinet a year from now but they'll remember how clever it was.
Inspire your clients
There are other ways to get your brand onto swag without putting the logo on there. Include an inspiring message or call to action that is universal and intriguing. Do you have symbol or icon that is pretty or cool just on its own? In all instances, make the piece of swag as beautiful or sleek or hip (or whichever style is appropriate to your brand) as possible.
Gifts are a great way to show you care. But make sure you really do care…about what your client wants, not how you want to get your brand out into the world.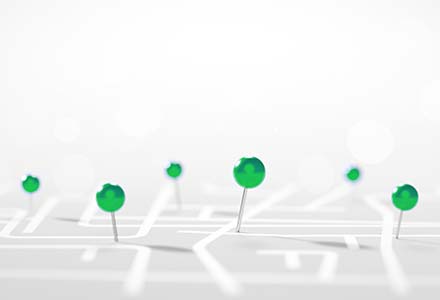 Identify customers' needs during their engagement with your brand in this brainstorming technique.