What Market Research Tells Us About Millennials

Neely Tamminga and Kayla Wesser of DISTILL share their insights about the consumer behavior of Millennials.

At 5 by 5 Design we believe it's possible to change the world by posing the right questions, listening to the honest answers, and following the path that emerges from the dialogue. Today, we've followed up with Neely Tamminga and Kayla Wesser of DISTILL to dive deeper into market research.
In part one of this guest author series, we asked DISTILL about the benefits of market research. Today, we're learning more about what research tells us about Millennials. DISTILL is a specialized advisory practice serving decision makers and board members. Through their proprietary insights on consumer behavior, economic forces, and competitive landscapes, they help ask better questions to form strategies for growth. Collectively, they have 25+ years of experience on Wall Street as professional question askers, economic data nerds, and students of consumer behavior. Here's what they have to say in response to our 5 questions.
1. Why is it important to learn about Millennials and how they affect my business?
At 72 million in size, Millennials are the largest generation second to Baby Boomers in their adult consumption years (75 million). The crest of the Millennial generation turns 27 years old this year, which means they're heading into their household formation life stage over the next 10 years.
2. What are the biggest consumer trends for Millennial audiences that you've learned from your research?
There are so many insights we've learned by listening to Millennials. Often marketers will paint the entire generation with one broad stroke but there are as many personalities as there are people within a generation. But one overarching theme that we're seeing particularly with the post-Recession Millennial adults is that they are demonstrating signs of frugality at best and financial anxiety at worst. As such, we really encourage business leaders to reignite their brand messaging to speak to versatility, stability, and value.
3. What if I want to reach out to multiple generations, how do I prioritize my messages?
Multiple generation have similar needs. As much as Millennials and Gen Z are dubbed the digital generations, the reality is we are all addicted to our smartphones, our Netflix streaming accounts, and our Facebook posts. Prioritization likely has a direct relationship to the intensity of the need that a product is solving, regardless of its generational appeal.
4. What's the most important thing I can do to respond to conscious consumerism?
Are organic frosted flakes really a conscious ethical consumption exercise? They're frosted! As cliché as it sounds, be authentic in your approach to conscious consumerism. More seriously, with the ease of access of information and a generation of consumers who research everything before they buy it is incredibly important to ensure products and practices are consciously produced, marketed, and sold.
5. What have you done in your own business to make connections with Millennials?
As a Gen Xer and a Millennial, we started a business as 50/50 equity partners. Having worked together for 6+ years before starting DISTILL, we valued equitable partnership in our prior corporate life and this was an important tenet as we launched our new business. It's particularly important as we advise business leaders on matters of both Millennials as consumers and as employees; we practice what we preach. Many headlines describe Millennials as lazy, not motivated, and entitled and what we're finding in our own business is there is zero truth to these three epithets. We do believe, and we practice, Millennials and Xers alike are motivated by trust, a common vision, a clear path to accomplish goals, and equitable workloads.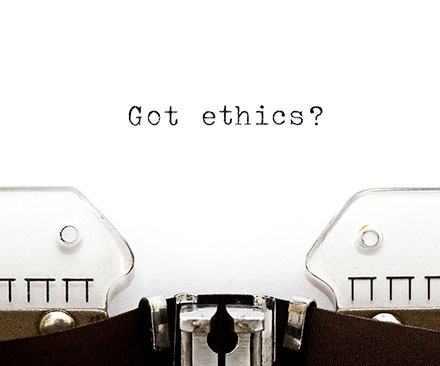 The future of business demands honesty, transparency, and trust.