Welcome aboard!
Using your brand during the onboarding process with new employees.

Onboarding is a critical step in establishing expectations, providing resources to help new employees be successful, and communicating important elements that lead to a consistent company culture. Your brand is a great avenue to do all that and more.
Employees are at the heart of your brand
We talk a lot about how culture influences brand. That's because employees are at the heart of a strong brand experience. Making sure your employees understand your brand, know how to talk about it, and can bring it to life in their individual jobs is critical in creating brand consistency.
Brand training in action
When you welcome new employees into your mix, it's a perfect time to inform and empower them with the spirit of your brand. Here are a few suggestions on how to incorporate brand training during the onboarding process:
1. Hopefully you've already hired folks that align with your core brand values, but be sure to start their career transition off right by reminding them how the brand beliefs tie to elements of their own personal story and role within the organization. Share information about what your brand stands for and what that means for various audiences—including employees. Incorporate details about your points of difference, your message platform, and the visual elements that reinforce your brand image.
Then give them an opportunity to talk about what alignment they feel to the company brand. What elements correspond with their own values and beliefs? Where do they have opportunities to illustrate the brand in action by being true to who they already are? Having these authentic conversations not only can strengthen your relationship by illustrating your interest in them, but the process can highlight expectations about culture, commitment, and your hope for them to play an active role in being an empowered brand steward.
2. Next, take time to share real stories and specific examples of how employees are living the brand every day within your organization. Emphasize how your culture is connected to your bigger brand purpose and what it feels like to be part of that environment. Getting new employees energized to be part of something purposeful will leave them excited to come to work and engaged to want to be part of something bigger.
3. Once they have a clear idea about your brand and their connection to it, give them an opportunity to roleplay situations related to their job and your brand. Let them practice in their own words what the brand means and how they would explain it to a customer or a friend outside the company. Coach them on what to be sure to include and where there are opportunities to work in their own experiences or personal examples.
Encourage them to always be looking for actions or new ideas they can bring forward in their individual roles that will illustrate their alignment with the brand. This type of practice and encouragement can build brand ownership while teaching employees how to recognize and continually support the brand efforts of the organization.
4. Finally, be sure to share brand guidelines, branded templates and tools they may need, and where to turn if a branding question comes up in the future. When employees have the right tools and are trained on how to effectively use them, you will build consistency and efficiency in multiple aspects of every job within your organization.
Empowered brand advocates
In the end you'll have knowledgeable employees who can take ownership in being part of your brand. They will be engaged from the start, which is the best way to create brand excellence and commitment from the inside out.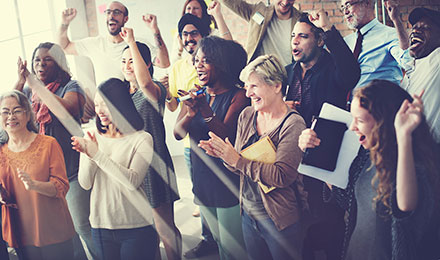 A few techniques you might not have thought of to get your employees on the brand bandwagon.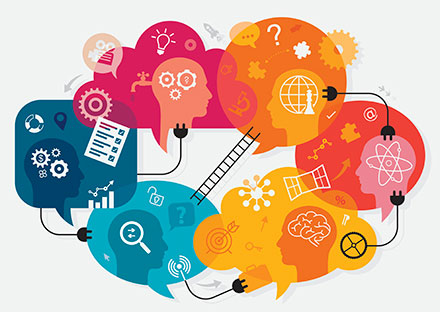 Everyone in your company affects your brand. Here's a brainstorming technique to get them all involved.