Share Your Values
Tips to effectively live your company values and share them with your customers.

Organizations take a lot of time to develop their mission, vision, and values. Hours are spent with Post-it Notes and markers pinpointing exactly what you stand for. So now that you've got that list, what do you do with it? Here are some examples of how to effectively share your values with the world.
Tell stories
Most companies have a page on their website listing out their mission, vision, and values. Take a look at yours. Does it inspire you? Can your customers tell how it affects real world decisions within the company? If you tell your customers a story with examples of your values in action it will move them. If those values align with their values, they'll want to make the choice to buy your product or service.
A great example of this is the Tillamook Stewardship Report. They report on the progress they've made on their six Stewardship Commitments ranging from supporting farmers to reducing their carbon footprint to making their employees' lives better. These stories inform their customers that Tillamook cares about quality food, the environment, and the wellbeing of their employees. And customers connect to Tillamook's values because they connect with the stories.
Take a stand
Values mean that sometimes you must give something up for the greater good. Many retailers have gotten pushback recently on stands they took on one side of a political issue or another. The point of having a set of corporate values is that you need to align your actions with those values, and you need to keep taking a stand and support what you feel is right, even if it gets you in hot water. If you don't, you will lose trust with your core and loyal customers who share your values. You'll lose trust with valued employees as well.
When you are creating your list of values, make sure you are ready to stand by them or leave them off the list.
Show your personality
All organizations are made up of people. That's why values matter. Why not show what makes each of your staff unique? Include bios with personal details. Include photos (good ones!). Make your About Us page fun to read and not a snore. Show how your staff reflects the values of your organization on the job and off.
Do some work internally to showcase your organization's personality as well. Create a reward system for employees who emulate your values regularly. Share their stories internally at staff meetings and externally on social media. Use these stories in the onboarding process as well to make sure new hires understand what you believe.
Make sure you are living your values everyday within your organization. They affect how you run your business and what decisions you make. Share that with your customers in a real way and the ones who connect will respond with loyalty.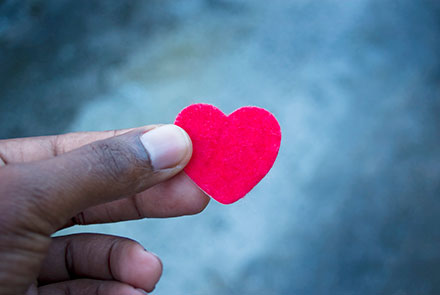 Learn how to add touch to your tactics to stand out and be remembered.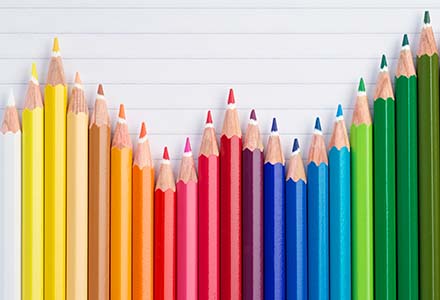 How to use an impact report to share the real change your nonprofit organization is creating.