Alliiance
How do you align two brands with one voice?
Ideation • Messages • Visual System • Writing

Seek clarity
When two revered architectural firms merged and were ready to launch a new logo, our team was brought in to define and give life to an accurate and engaging brand story. That story needed to reflect the two distinctly different cultures while retaining each firm's strong equity.

Tell a story
Playing off the unique spelling of the new name and the approach of the company's business model—one that works in collaboration, eye to eye, with clients, partners, and the community—the new visual system and supporting messages communicate a memorable and meaningful story.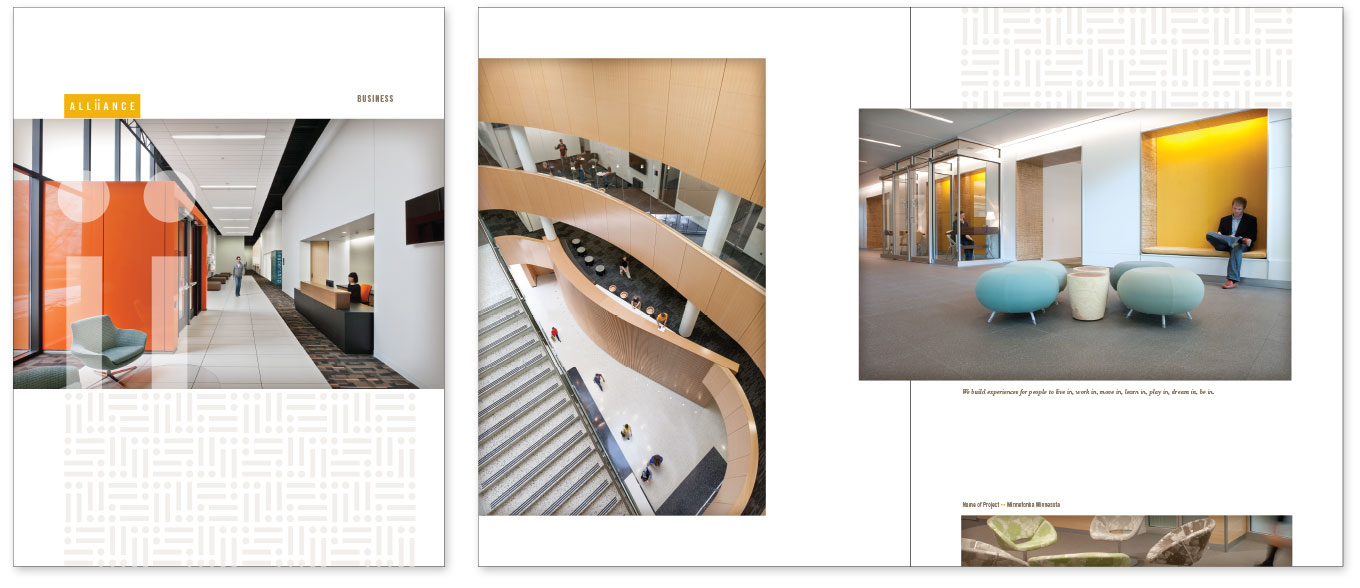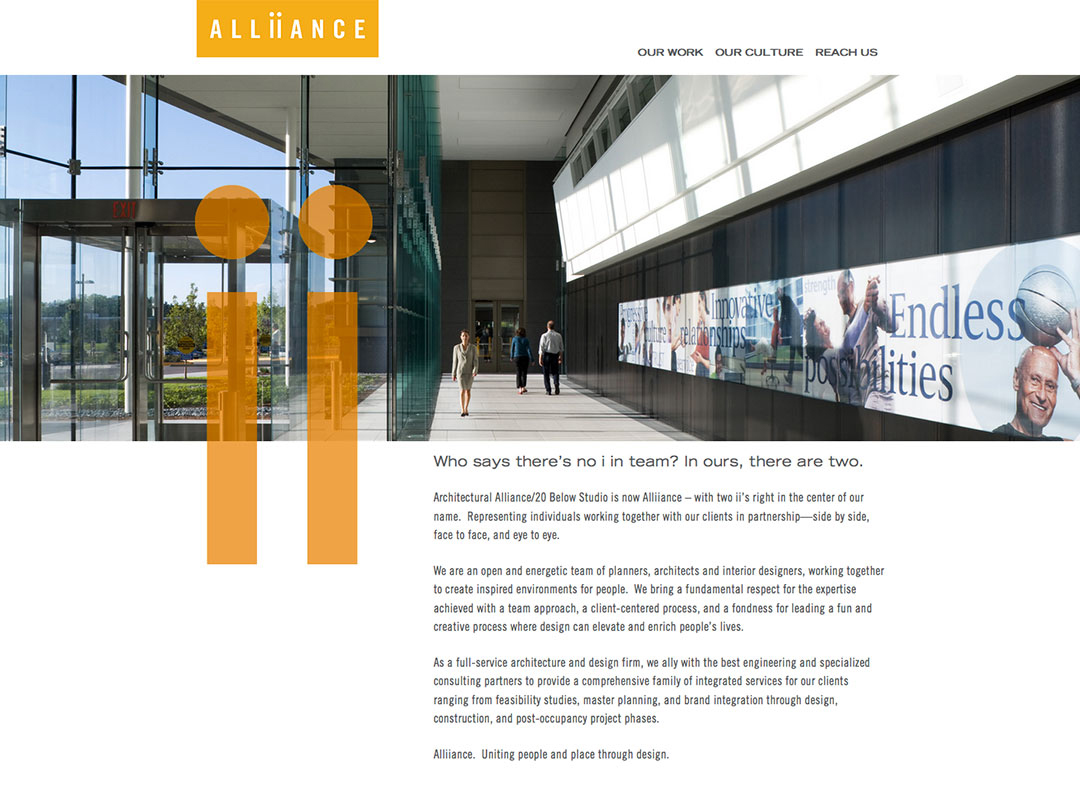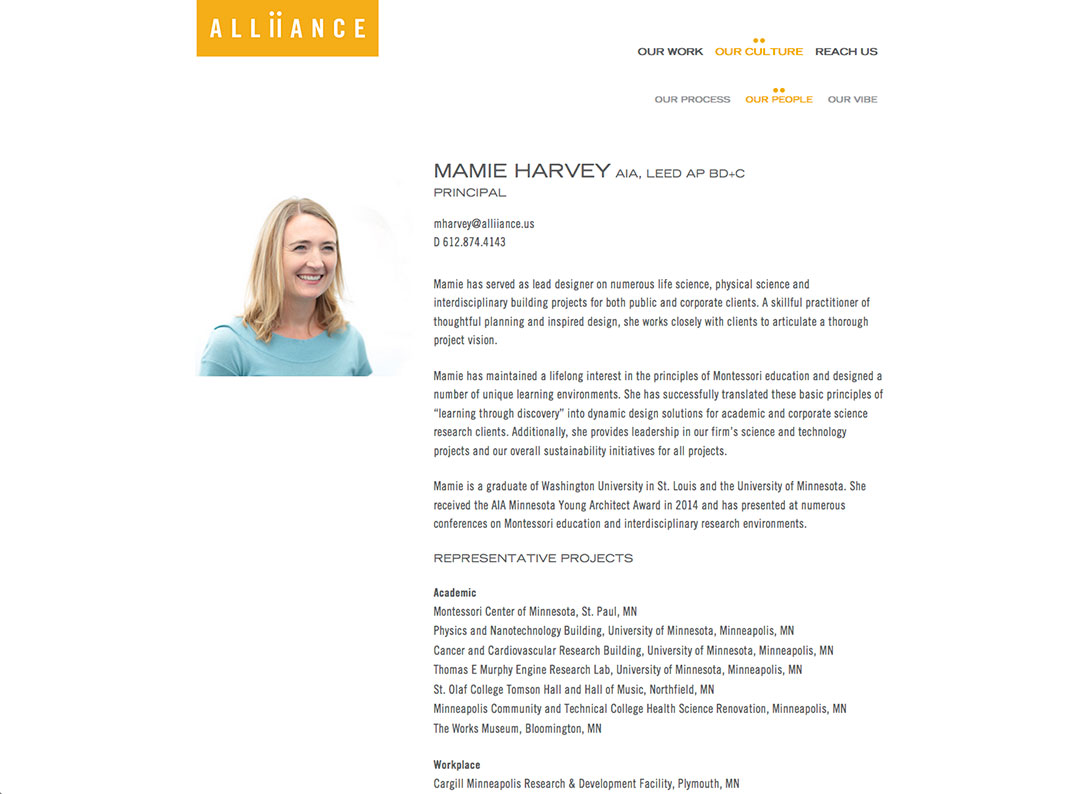 Organize and prepare
With a new visual and verbal system, a series of templates that could be consistently applied across multiple media, and a process that generated internal collaboration and consensus, Alliiance was able to successfully launch its new brand.