When does brand equity become a dated brand?
Having a well-known brand adds to your company's value but sometimes an update is in order.

Brand equity is something all organizations are striving for. It's when elements of your brand are recognized by your customers and those elements resonate with them. It's what you want to hold on to whenever you make shifts in your brand strategy.
But how do you know when what you thought was brand equity has just become a dated brand? Brands become stale when their customers no longer see them as relevant—when your color palette feels like it's from a different era or your logo doesn't work in newer marketing channels. Or maybe your messaging just doesn't fit with today's culture.
Here are some ways to evaluate your current brand and identify what to hold on to and what to let go.
Find out what equity you have
Start by asking your customers and internal stakeholders how they feel about your brand. Simple qualitative surveys will help you to know what your customers see from the outside and what your employees see from the inside. What sets you apart? What visual and verbal elements do they associate with you? Do you have a tagline that resonates? Do you have a brand color that is unmistakable?
The next step is to do an internal audit of all your brand touchpoints. Do you find yourself struggling to make your logo work in different channels? Is your color palette fresh? Do you have all the tools you need in your visual system to create engaging touchpoints? Does your messaging connect with your customers emotionally? If your brand isn't working aesthetically or functionally, it might be time for an upgrade. Alternatively, if your brand is standing the test of time there is no need to change for change's sake.
Now do an audit of your competitors. Be brutally honest about how your brand compares. Does it measure up in the marketplace? Does it stand out? This process may help you find some best-practice techniques that will help your marketing and branding. Perhaps your messages need to be more approachable. Maybe you need to have more consistency. Examine what is working for your competitors' brands and see what you can apply to yours.
Evaluate what's changed in your organization
Even brands with great equity go through changes. Ask yourself if your current brand still reflects your company. Have you made changes in your offerings? New products or services can make a brand feel outdated. Especially if your name or logo is tied to your old offerings.
Have you had any changes in leadership? If your brand is tied to ownership and that ownership changes, your brand probably needs to change too. New leaders can also have new priorities. If their focus changes the direction of the organization, you might want to revisit your brand purpose and mission.
Culture can also be a big impetus for changes in your company. That can be your own company culture or the culture at large. Demographic and cultural shifts can make some messaging or visuals feel irrelevant or even offensive. Be sure you are targeting the right audience with branding that speaks to them.
Determine a strategy for the future
Does your brand need a slight evolution or a complete overhaul? This will depend on how dated your brand is and how much you've changed. Perhaps you just need a tweak to some messages, maybe you need an updated visual system, or maybe you need to start with your brand purpose and build an entirely new system including a new logo. No matter what, you'll need a plan to put it all in action and assign responsibilities to get it done.
Keep in mind the cost of these changes. Be sure to budget both the staff time and funds to cover all the updates of stationery, web, social media, sales tools and collateral, packaging, signage, vehicles, etc. It can be overwhelming, but remember, you don't have to do it all overnight. Steady and thoughtful implementation will serve your organization well.
A thoughtful examination of your brand equity will help you determine what shifts you need to make in your brand strategy. By holding on to what's resonating and getting rid of what's no longer working, you'll make your brand current, distinctive, and relevant to your customers.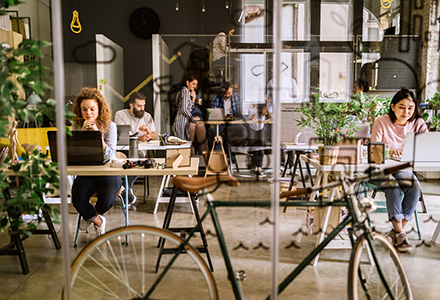 Your employees are your first set of brand advocates. Help them acclimate to a rebrand with these key steps.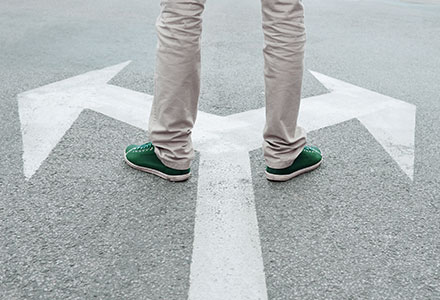 When it feels like you are reinventing everything in your branding toolkit, how do you know what to put first?
Are you giving your sales team everything they need to be successful?