What emotion are you selling?
A brainstorming activity to help you pinpoint how you want your customers to feel.

We spend a lot of time talking to our clients about the importance of emotions in branding. Making an emotional connection with your customers is critical to making you unique, memorable, and relevant. And that leads to them choosing you over the competition.
Emotion is important because it's what helps your audiences make the decision to buy, donate, show up, or make a change. We know you can achieve just the right emotion through consistent brand storytelling. But which emotion do you want them to have?
Here's a brainstorming technique to help you decide.
Put yourself in your customer's shoes
Think about what your customers are going through as they make a decision about buying your product or service. What stressors are they feeling? Are they a harried mom with a lot on their plate? Are they middle management trying to please their bosses and their employees? Do they just need a pick-me-up to feel a little better in the moment?
What's the time frame of this buying choice? Is it something like a coffee or lipstick that they buy and use for a while but doesn't have long-term implications or is it a car or business software that will affect them and others for many years to come?
What happens if they make the wrong choice? Do they lose money? Lose out on a promotion? Have to deal with the hassle of repairing the item or changing to a new service?
Identify possible emotions
Make a long list of possible emotions based on what you learned in the last exercise—happiness, control, freedom, excitement, security, hipness, pride, empowerment, relief, joy, etc. Go ahead and list all the emotions you think are appropriate even if they feel similar. The nuances will help you when you get to storytelling.
Narrow it down and implement
Once you have a long list, you need to narrow it down. If you have multiple audiences, you could consider dividing them into the appropriate buckets. But you should have an overall desired emotional response for your entire organization. Take a vote and get your list down to the top 2 or 3 agreed-upon emotions.
Now that you know how you want your customers to feel, you can use this as a basis for all the elements of your brand—the tone of voice you use, color palette, visual elements, customer experience, touchpoints, etc.
Finding the right emotion you are trying to achieve gives you a goal. Aim for it and make adjustments when you aren't hitting the mark.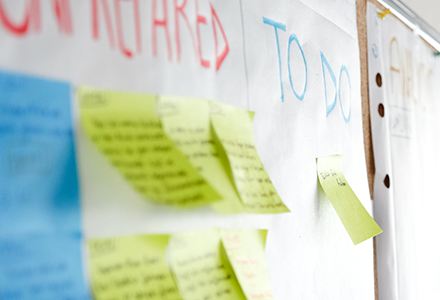 A simple activity to encourage your team to continually live your brand day-to-day.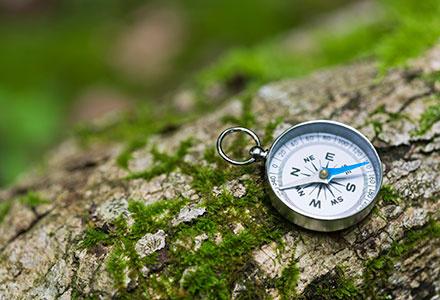 Thinking about your brand's purpose will bring clarity, direction, and valuable business outcomes.