The Connection Between Branding and Sales
Our interview with a national sales expert reveals how a company's brand is directly linked to its sales performance.

At 5 by 5 Design we believe it's possible to change the world by posing the right questions, listening to the honest answers, and following the path that emerges from the dialogue. Today, we're focused on the connection between branding and sales.
As senior vice president of sales for APG Office Furnishings, Jeff Schultz oversees all sales, design, marketing, and customer service operations across multiple markets and locations. Using his talents of connecting branding to sales, he's helped to grow APG into one of the most successful and highly regarded dealers in the Herman Miller Dealer Network.
We wanted to learn more about Jeff's approach, so we've asked him a few questions to uncover how a company's brand is connected to its sales activities.
1. What does "sales" typically mean in an organization?
Sales is where it all begins—identifying a client or potential client, discovering their goals and desired outcomes, and working with them to develop a solution that helps drive their organization forward. Sales is all about leading the strategic process and our team to best pair our solutions with the client's needs to gain a favorable partnership in working together.
2. How does branding support the work done by sales?
Branding helps create the language that drives our dialogue with our clients. The branding work we've done with 5 by 5 Design has transformed how we engage with clients. It's not only what message do we want to communicate to our audience, but what language, words, and phrases are we using to communicate that message. Our branding has led us to a new level of building an emotional connection that resonates with our clients that truly differentiates us in the market. This is true for both our verbal and also our written content.
3. What things have you done to align the sales experience and improve outcomes based on your brand?
I can't say enough on how our new branding has transformed our selling process. We've done a lot to make it all connect.
First, we purposefully aligned our selling process with our new brand. I oversee and manage both, so believe me, this was a priority—gaining mind share with our key players to adopt the new brand. I worked with all of our local leaders to get their buy in on our new branding info and we have intentionally integrated it into our selling process.
Second, we connected our brand to our employees. We held a brand presentation contest in all locations with our teams where they had to present our new visual and verbal branding which helped launch our new branding material. The work we did internally led to greater outcomes. Our brand is now our culture and also aligns with our core values. We have integrated the brand language into our core values so it aligns deeply with our sales process and who we are as a company. We still need to work at it and keep training our team but we see greater adoption as we go forward.
Third, we connected our brand to the sales experience. We made the new brand language visual and used it as displays in our newly renovated showrooms. We've also created showroom playbooks for all 5 of our APG sites that communicate our story and our brand language. We have what we call our CXM's (customer experience managers) that are dedicated to managing our entire client experience from before the client enters our Innovation Center to the follow up after they leave. This was born as an extension of our branding process.
As workplace visionaries, we want to connect with our clients in a deeper way that compels them to say "Wow, APG was a totally different experience and we want to work with them."
Lastly, we live our brand every day. Our CXM's along with our marketing coordinator manage and control our brand. And I am a daily champion to continue promoting our brand across all locations.
4. What has been the most challenging part of aligning your sales process with your brand experience?
By far, the biggest challenge is aligning 5 different locations along with an HQ location and getting everyone on the same page. This isn't just a sales thing. Recently we had a LinkedIn post for a new account manager position and our AM supervisor did a great job at weaving our brand language into the job post. We want everyone, even prospective employees to know our brand and understand who we are. Getting all areas of the company to understand the importance of brand is key. We were intentional with our training to include every single department including accounting, finance, and operations. I had one person tell me that, "This was great. I've never been at a company where they shared this much detailed information about the company and our brand and what our role was in all of this." Keeping all locations aligned is the biggest challenge by far.
5. Do you have any advice for salespeople looking to use branding to support their work?
Building your brand is important. In sales, that means both your company brand and your personal brand as a salesperson. I was meeting this morning with a new salesperson and we were discussing "building your personal brand in the market." He commented on how he figured that his personal brand would be tied to the APG corporate brand and that is what he would build from. I agreed and affirmed that his personal brand was definitely tied first to who we are as a company but that he also needed to build his personal brand in the market. The APG brand is the launch pad for each of our salespeople's personal brand because we have a culture that reflects our brand and hire based on brand alignment. It's all tied together and inseparable. I am thankful for where we are as a company and that my personal brand as a professional in the commercial furniture industry is connected to being a workplace visionary at APG Office Furnishings.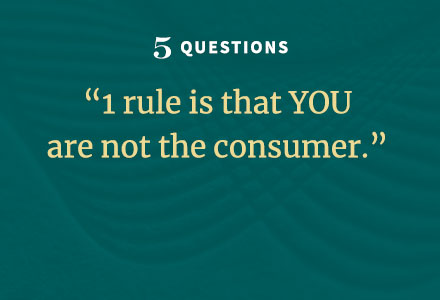 Melissa Hanson from E.A. Sween dives into the means and methods of focusing your brand.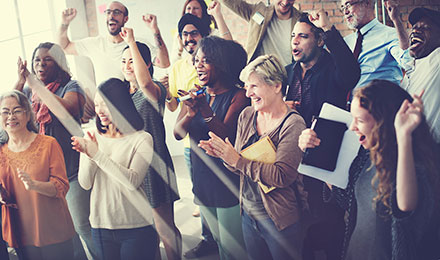 A few techniques you might not have thought of to get your employees on the brand bandwagon.