Budgeting for Marketing

A worksheet to help you plan for internal and external costs.


When it comes to managing your marketing activities, budgeting is an important part—especially when you are trying to determine what to do in-house and what to farm out.
Getting bids from your trusted partners is a great first step, but are you remembering to factor in the cost of doing the work yourself? The cost of implementing a marketing activity isn't just in paid expenses like creative fees, paid media, or printing costs. Your time, and the time of your team, is a valuable resource as well.
Need help figuring out the true cost of each of your activities? Here's a helpful worksheet to assist you in mapping it all out.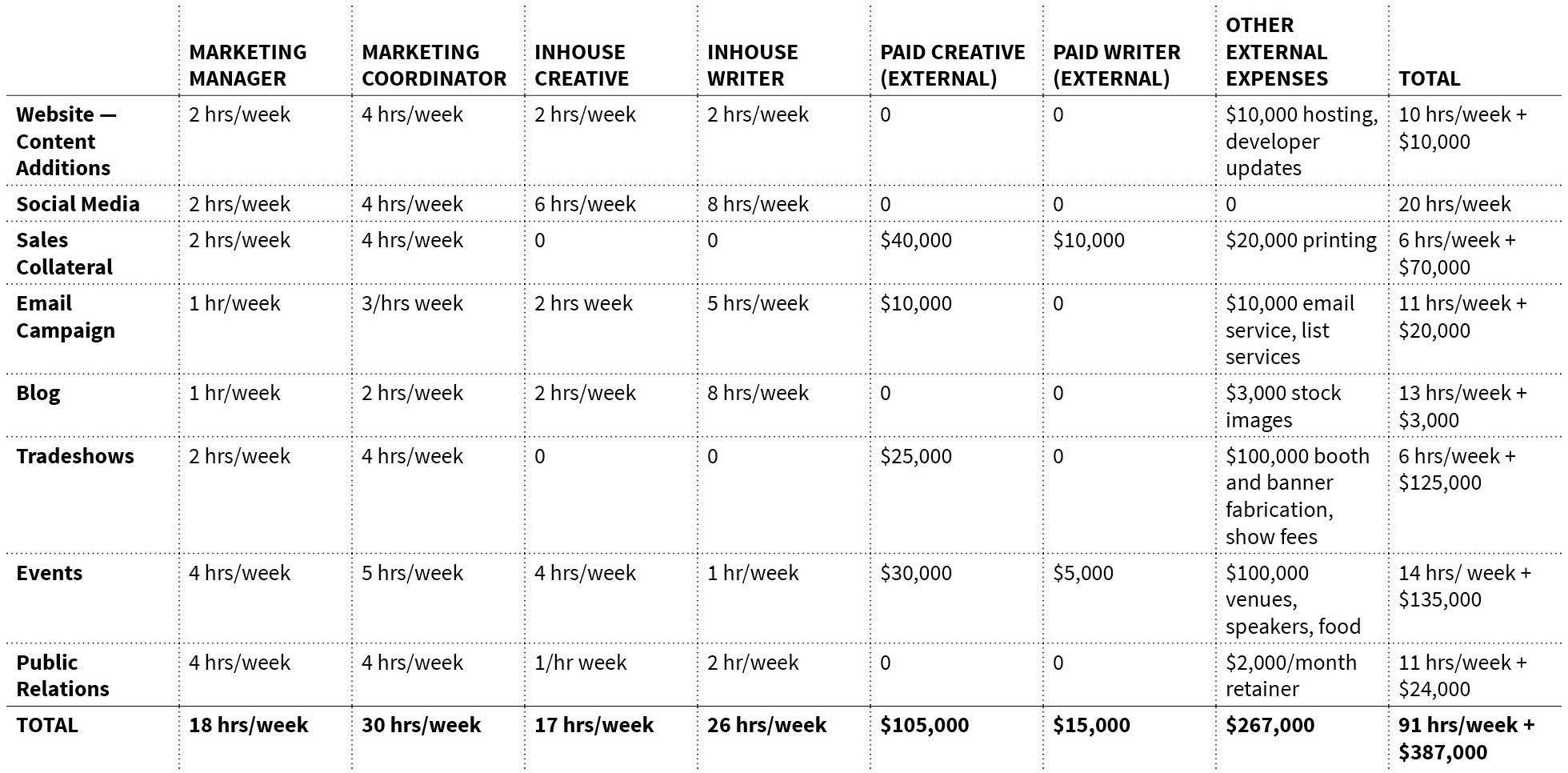 How It Works
In the far left column, list all of your planned marketing activities for the year. Across the top, list out your internal staff and external partners or expenses. Then, go through each marketing activity and determine a realistic expectation of time and effort from each team member or external cost associated with each communication tool. You can estimate hours based on a weekly, monthly, quarterly, or yearly perspective, depending upon what's most helpful or relevant to you.
What You'll Learn
When you've finished, tally up the hours and the dollars and you'll have a good sense of how much effort—both in terms of time and money—each of your key marketing activities will take, individually and as a whole. You'll also have a reasonable way to determine if you have budget or capacity to add more to your mix or if you are spreading your time and your dollars too thin.