Using Systems to Support Your Brand

We've recruited an expert at the Minnesota Department of Labor and Industry to share a thing or two about processes and systems.


At 5 by 5 Design we believe it's possible to change the world by posing the right questions, listening to the honest answers, and following the path that emerges from the dialogue. In this interview, we've explored how systems can support brands.
Annie Welch is the interim director of the Projects and Planning unit and manager of the Minnesota Dual Training Pipeline with the Department of Labor and Industry. In her multiple roles, she's discovered the value of using a thoughtful process and an organized system to strengthen the work done by her and her teams. We've asked Annie five questions related to her recent brand system update for the Minnesota Dual Training Pipeline. Here's what she had to share.
1. How did you know you needed to create systems to support your brand?
We just knew that we could do better. As clever as our PIPELINE Program's title is—and it is a true acronym—there have always been challenges about how to succinctly describe and communicate the good work our team of experts can do for our clients.
2. What systems did you create and how have they helped your team?
We created a new verbal and visual system for our brand and looked at process and protocols for engaging with clients. The groundwork helped our team have productive, targeted conversations about our overall goals and vision for our program's future. The creation process itself was instrumental in refocusing our team's efforts. And now, we have confidence in our new marketing materials that will expand awareness about our program. We will soon implement the processes and protocols into our engagement with client employers. While it is more work upfront, we believe it is a smart investment of time and energy.
3. Are there any other systems that you have used or plan to create to improve consistency and efficiencies for your marketing efforts?
Our team continues to develop new tools that each of us will use as we work with current partners and support new employers in developing their programs. While these tools are not specifically geared towards marketing, it gives us additional touchpoints with partners and just deepens our overall outreach strategies, broadening our reach and giving our partners more success to share with others.
4. What advice might you give someone who needs to figure out a better system for their brand?
Be patient and do not be afraid to take the plunge. While many things happen organically, there are some things about a brand that need to be intentional. Soon, those intentional actions will pay off. Also, do your best to not feel overwhelmed. Ideas and change can be overwhelming. Just take it step by step and engage and trust the experts to guide the process. Even if you don't fully adopt the brand in the end, there is significant value in the process.
5. What was most surprising or challenging about the process of creating a new brand system?
We were surprised how excited we are to now use the new brand! Although the implementation process is challenging, that's okay. We are up for the challenge. It's the only way we'll grow.
Did this spark an idea? Let's talk!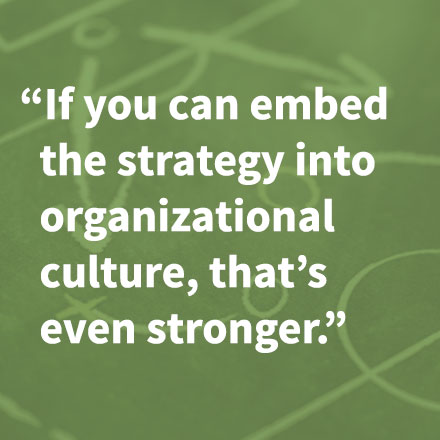 Marketing advice from Diane Fiderlein to turn strategy into results.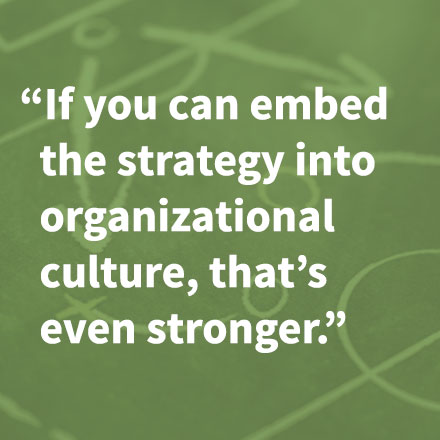 Marketing advice from Diane Fiderlein to turn strategy into results.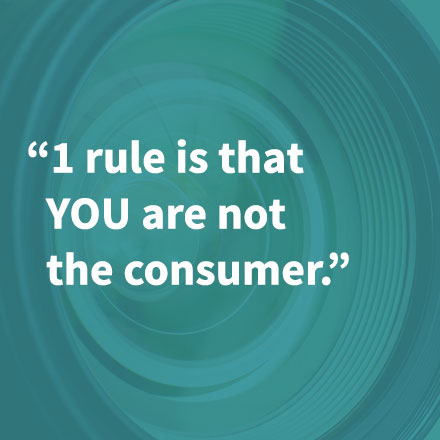 Melissa Hanson from E.A. Sween dives into the means and methods of focusing your brand.