Finding Your Brand Purpose
Expert advice about discovering your why and living it every day.

At 5 by 5 Design we believe it's possible to change the world by posing the right questions, listening to the honest answers, and following the path that emerges from the dialogue. Today's discussion focuses on finding your brand purpose and using what you discover in your marketing efforts.
Matt Edmonds serves as the director of marketing and communications at PacificWRO. In this role Matt loves to tell the great stories of how people and organizations are being transformed through the uplifting work of PacificWRO. When he's not in the office, you can find him skiing the slopes on Mount Hood or exploring the Pacific Northwest with his wife and three kids.
We've asked Matt a series of questions about brand purpose and the important role it plays within organizations. Here's what he had to say.
1. What has been your experience with brand purpose?
I invested nearly 20 years of my career in the nonprofit sector. During those formative professional years, I learned the importance and power of a clear and compelling purpose statement. If you ask any nonprofit leader, he or she will tell you the number one, single most important driving force behind every effective nonprofit is their mission.
Of course, the life-changing impact of a captivating mission statement is not isolated to the nonprofit sector. Businesses and companies in the marketplace can inspire change, encourage people, transform communities, and ultimately change the world—all through a clear and compelling mission statement.
When our organization embarked on refreshing our brand this past year, we were in search of more than just a new look and logo, we wanted to rediscover our greater purpose.
Coming off the heels of a recent merger where two distinct companies became one, we knew our greatest need was to clearly define our company's "Why." We wanted our entire rebrand process to flow out from our purpose. So, it was the first step. It was the most important step. And in all honesty, it was the toughest step. For our team, our journey began by trying to capture our company's purpose in one succinct and compelling statement.
2. Who did you involve internally in the process to ensure success? Why?
Identifying the purpose of an organization is easier caught than taught. We knew our team members were already living out our mission every day. We just had to catch it! We involved staff from every department within our organization in the process. We knew our purpose was demonstrated while we were on the phone, while we hosted clients, and while we interacted with one another—we just had to put all those actions into words. Therefore, we knew we had to discover our purpose statement, not simply write our purpose statement.
Our discovery process involved weeks of small group discussions amongst our team members. We huddled staff members into various small groups and asked them to discuss 2–3 questions each week. Our goal was to surface themes and priorities and stories that were defining to who we are as an organization.
Throughout the discovery process, there was an unexpected energy amongst our team. It was electric. The more stories we shared, the more excited we became about working together and working toward a common goal.
Honestly, the excitement surprised me. Prior to embarking on this journey, I was fearful we might have team members who viewed the process as a waste of time, or simply a requirement to fulfill. But instead, much the opposite occurred. We had countless team members share that they were excited for the next week's small group discussions, and they looked forward to engaging and sharing during these discovery sessions.
We took great notes during these small group discussions and shared various responses and stories during our weekly staff meetings. Perhaps the most surprising outcome of this process was the great sense of pride that began to develop and form from these shared conversations and stories.
3. What was most difficult in uncovering or aligning behind the purpose?
The most difficult aspect of discovering our purpose was the timing.
The process takes time.
On many occasions, our team began to see themes emerging and we quickly wanted to declare victory over this process and hurry up and define our mission statement.
But it took discipline to not jump ahead too early. It took discipline to ask the same question—not once or twice, but five or six different ways. Because in doing so, we heard new relevant insights every step along the way.
4. How are you using the brand purpose in your daily marketing efforts?
Peter Drucker is often quoted as saying your mission statement should be succinct and compelling enough to fit on a t-shirt. For our company, that's exactly what we did. We printed t-shirts for our team members and included our newly crafted mission statement. We posted our purpose statement on our website. We're painting our mission statement on our walls in our office. And we see our mission statement at the bottom of all our notepads. It's posted on social media. It. Is. Everywhere.
But most importantly, our mission statement is not just hanging on our wall, it's getting lived out down our halls. Our new mission statement has made its way into conversations with team members, it's transformed how we support our community, and it's shaped the way we take care of our clients.
Our newly crafted mission statement has permeated every aspect of our organization.
5. What advice do you have for other organizations looking to rebrand?
In Simon Sinek's popular Ted talk and best-selling book, he tells people to "Start with Why." That's not just a catchy book title, that's a great starting point for a rebrand. Before you rebrand, start with why. Begin by discovering and defining your purpose and your mission.
For every organization and every individual, there is great power in discovering your purpose. And there's no greater fulfilment than working towards a common purpose with people you enjoy.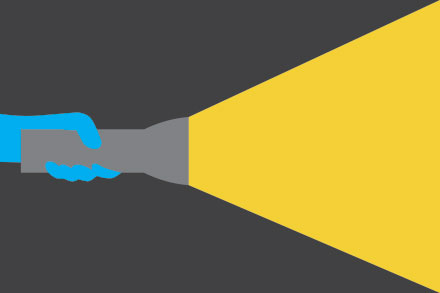 Effective branding highlights all the great things that already exist within your brand.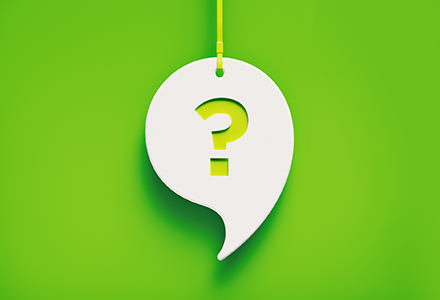 Brand understanding will build confidence that can make all the difference for your team and your customers.