Welcov Healthcare
What do you do when you have 50+ facilities with different brands?



Employ a master brand strategy.
Growth is usually a good thing, but when Welcov Healthcare grew by acquiring dozens of established brands across a wide geographical market, it created a branding headache. To bring it all together for this senior care organization, our team established a master brand strategy that retained locally recognized facility names, but gave the full organization a unified brand look and voice.
Reflect your values.
A new name and visual concept were used to illustrate the beauty and fragility of life—like a butterfly, aging adults become more vulnerable and fragile, yet more beautiful and unique.
Capture your point of difference.
Welcov's people-focused approach—where residents are treated with dignity, compassion, and hope—is its distinction. Our team used custom photography to capture welcoming and unique environments and elevate the brand above the competition. When applied to marketing collateral and a comprehensive website, it all came together.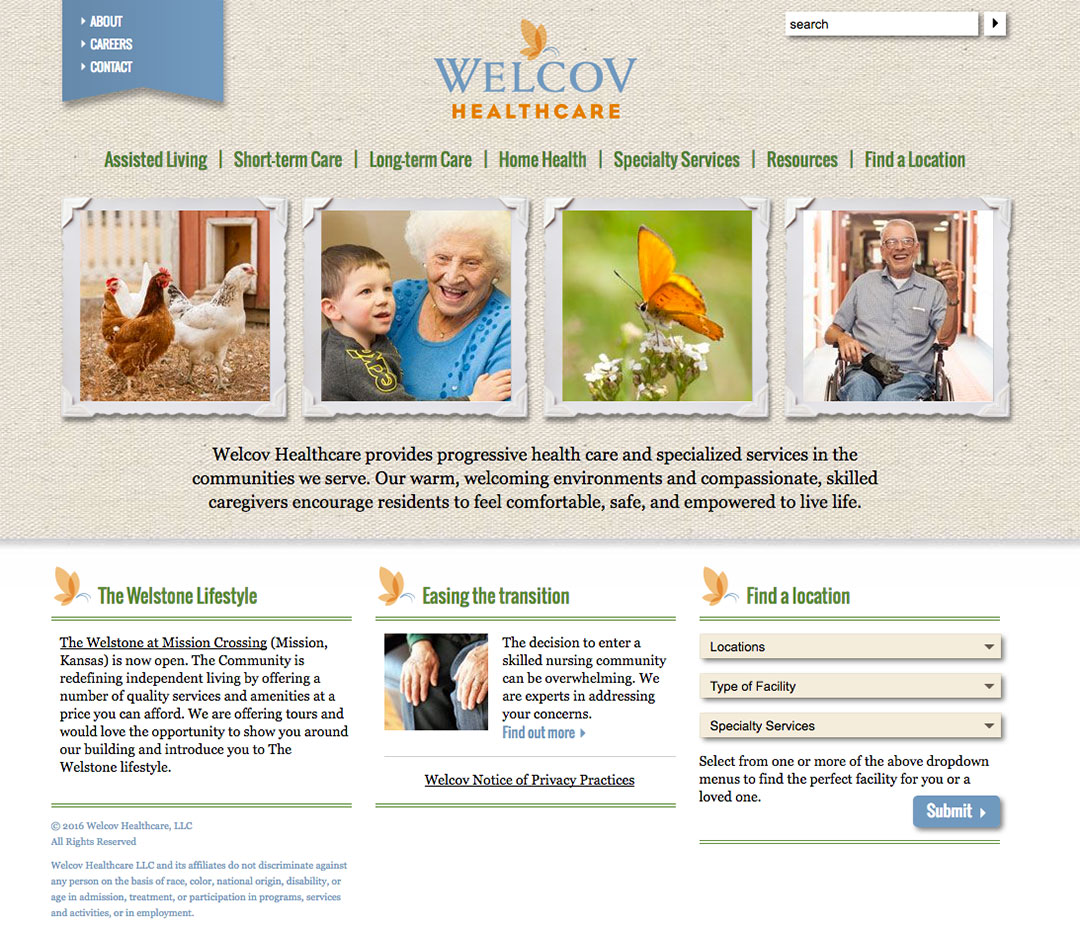 Be ready for what's next.
The value of strategic branding pays off long after a brand launch. With a solid system in place that anticipates more growth, transitioning new acquisitions has become easier, more efficient, and cost effective.