The Value of Brainstorming
Build consensus, recognize common goals, and avoid groupthink.


Most communicators know that using brainstorming techniques to solve problems can lead to fresh ideas, creative answers, and unique approaches to problem resolution.
But the value of a brainstorming session goes much further than just great ideas. A well-planned and facilitated idea-generating session can help your team build consensus, recognize common goals, and avoid groupthink.
Participant and process outcomes
Take for instance a mind mapping or other group participation session. By strategically selecting your participants you can gain intrinsic value. You can provide the opportunity for a C-level manager to see through the eyes of an employee. You can foster an opportunity for different departments to work together to solve a common problem—which leads to empowerment and increased communication as a result of the process. And the best part is that these valuable outcomes (and let's not forget new ideas) help to lead to a project or process that will run smoothly from start to finish.
When handled well, a brainstorming session can have positive outcomes on attitudes and relationships. Participants feel included, respected, and valued for their input. Individuals gain a sense of ownership to the topic or problem at hand and a sense of responsibility to each other to see it through. And what's more, that goodwill will last much longer than your one-hour session. Now that's a great idea.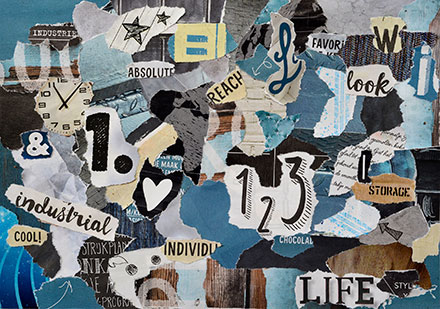 Get a large group on the same page with this brainstorming technique.