It's official. We're ladies.

5 by 5 Design is granted certification as a woman-owned business.


We are proud to announce that 5 by 5 Design, after a rigorous application process, has received certification from the Women's Business Enterprise National Council (WBENC).
WBENC, the nation's largest third-party certifier of businesses owned, controlled, and operated by women, strives to remove barriers in the marketplace that impede progress and growth of women-owned businesses.
WBENC's national standard of certification is a meticulous process including an in-depth review of the business and site inspection. The certification process is designed to confirm the business is at least 51% owned, operated, and controlled by a woman or women.
By including women-owned businesses among their suppliers, corporations and government agencies demonstrate their commitment to fostering diversity and the continued development of their supplier diversity programs.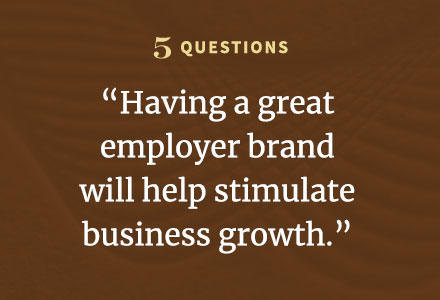 Stacey Stratton of True Talent Group shares her expertise on attracting great talent.