How to Get the Most Out of a Collaborative Process
Creating an effective team of experts.


One of the greatest things about the work we do at Crux Collaborative is that we get the opportunity to learn about other industries and the people who are passionate about them.
Over the years we've learned that as a small business focused on the user, we can't claim to be experts in every vertical market we work in. We figured out pretty quickly that our clients come to us to solve user experience problems, but if we attempt to solve those problems in a vacuum without our client's expertise, we run the risk of suggesting a solution that misses the mark by not including key business or technical constraints.
True collaboration between both teams allows us to bring our user experience expertise to the table and lets our clients bring their business expertise to the table. This collaboration helps us uncover business challenges, technical restraints, and anomalies specific to an industry that we may not see on our own.
So how do you truly collaborate and create a single, effective team of experts who are driving toward a great solution as opposed to a process where client teams and consultants continually compromise their recommendations, resulting in a mediocre experience?
Get representation from all disciplines
The most important thing in good collaboration is to make sure you have the right people in the room. We typically have a person from each of our disciplines represented and we require our clients to provide solid representation as well. If we are redesigning a website, we want a subject matter expert, marketing, and technology there. We want to make sure each person has a voice and is actively engaged in our conversations.
Unpack the problem together
Each discipline has a different viewpoint and focus about what is important. Technology and development may surface concerns about how the implementation will occur but may not be fully aware of marketing's concerns about the flexibility of the system we are designing. We typically identify the challenges as a group, look for inspiration, and brainstorm ways solve problems that take into account everyone's concerns.
Find the good in everyone's ideas
When we collaborate together we often find that one idea feeds another. Someone will surface a concept that may be completely out of scope which will inspire someone else to say "Yeah but if we did it this way; we could solve that problem AND it would be easy to implement." Sometimes a fresh perspective can create an approach that no one ever thought of.
Build advocacy
When everyone on the team can see that their ideas are valued, taken seriously, and have influenced the end product, we've noticed that there is more advocacy and passion for that end product. There are no surprises when the solution is revealed at the end. Everyone has participated and supports the recommendations the team has made.
The next time you start a new project, spend some time in the beginning listening, talking, and collaborating. Involve all the experts in the conversation and understand the problem from all perspectives. In the end you'll create something everyone has passion for.
John Golden is a Principal at Crux Collaborative, where he leads a team of user experience consultants in collaborating with large companies to design complex, transactional, data-driven user experiences.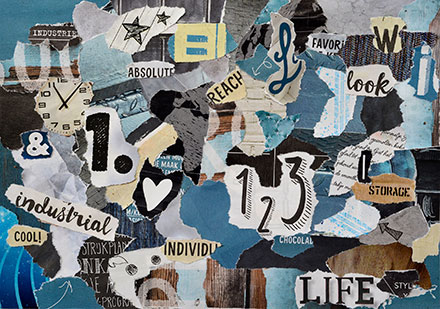 Get a large group on the same page with this brainstorming technique.