So long 2017!

What we've learned and how it's shaping our view of the year ahead.

At the end of each year, we take time to look back, think about what we've learned, and reflect on what we plan to carry forward with us into the new year ahead. Here's what 2017 has taught us.
Uncertainty is the new norm.
2017 has been a year that has clearly reminded us that none of us knows what lies ahead. The world around us is in flux, and that state of ambiguity is the new normal. Becoming comfortable with uncertainty isn't always easy, but it is a new necessity of progress. The workforce is evolving with a changing guard between Baby Boomers and Millennials, technology continues to advance our lives to new speeds, and the lines are more blurred than ever between work and home life. What's next? Where should you invest your time? What new skills will you need to learn? No one knows with certainty, but change will happen and probably quickly. Just expect tomorrow to be different than today, and you won't be caught off guard.
It's ok to be vulnerable.
This has been a challenging lesson, but an important one. As consultants, it often feels like we are supposed to know everything. But we don't. Not even close. And as is true with all of us, you don't know what you don't know. It's okay to admit that. In being honest and vulnerable, you become more human, and more likeable. Plus, in times when you need a little help, being honest about your vulnerabilities reveals people who genuinely want to help you.
Use a process to avoid panic.
When things feel overwhelming and out of your control it's easy to get flustered. But a response of panic isn't very helpful, especially when action is needed. The idea of being proactive instead of reactive isn't new. But how and where do you start? We've learned that an organized process is the best way to stay focused and turn your anxiety and fears into positive energy that keeps you moving in the right direction. Determine your end goals, make a plan, and methodically move down your path. Process can be your best friend during times of chaos. Embrace it.
Mood is contagious.
Good or bad, the way we feel and act rubs off on others. And how others act and feel rubs off on us. This may seem obvious, but an important take away for us has been to remember that our surroundings matter. Your physical surroundings, the people you choose to work with, and the activities you do, all shape your perspective and influence your life. Pay attention to the details around you and select things that will create positive stimulus and inspire you to be your best.
Keep on keeping on.
During times of change it's easy to become discouraged and want to turn back. But as the wise buffalo on the prairie know, the best and fastest way to get through the storm is to run straight through it. Sometimes that means going back to the basics and making small changes, because the little things eventually add up to big things. Sometimes it means making giant leaps of faith based on good data and thoughtful reflection. Either way, keeping on takes courage, focus, and resilience. But if you can face the headwinds of change and uncertainty with confidence, you'll come out the other side stronger and truly ready to engage with what's next.

Did this spark an idea? Let's talk!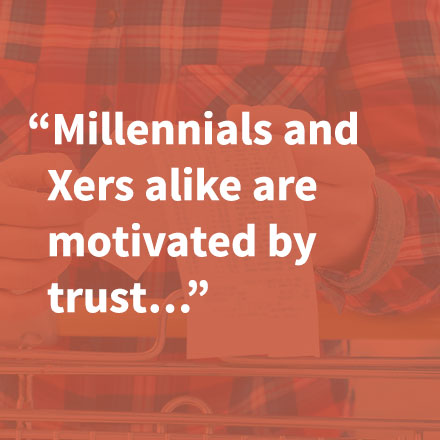 Neely Tamminga and Kayla Wesser of DISTILL share their insights about the consumer behavior of Millennials.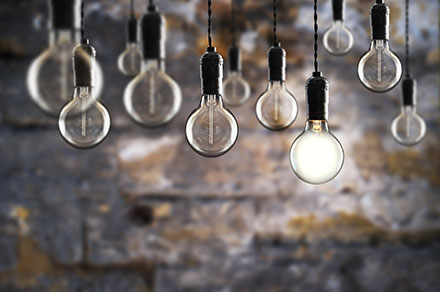 What this buzzword means and how it can benefit your next project.